Anniversary Sale Only $19 for the first 100 customers!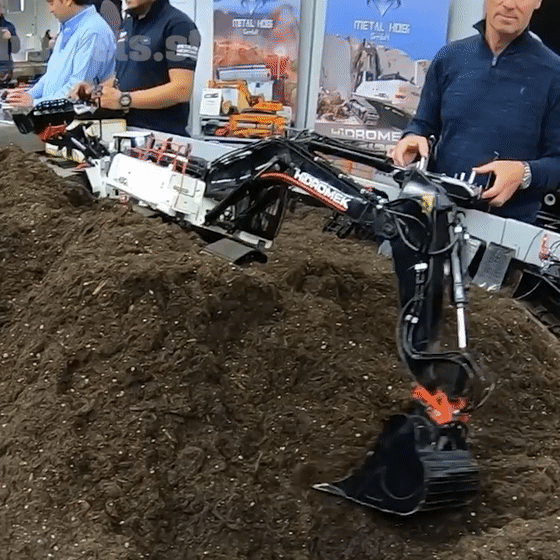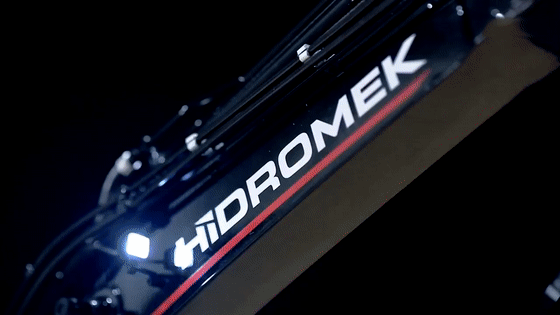 General information :
All components are produced by METALHOBI.
The scale 1/14,5.
The crawler excavator is extrem highly detailed and powered.
Includes all the features of the original crawler excavator.
All the structure consists of high quality metal parts.
The working system is fully hydraulically identical to the original excavator.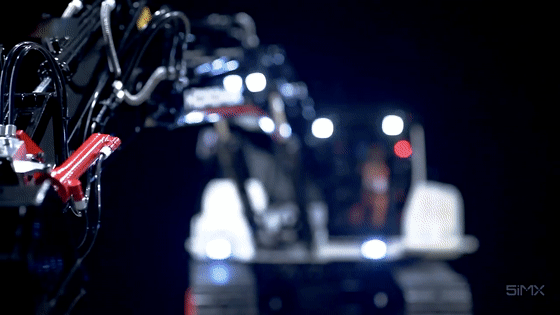 4 possible variants; the basic-version (6 valve) and the additional-versions (7 – 8 – 9 valves).
Undercarriage length: 392 mm
Track width: 239 mm
Chain width: 52 mm
Height over cabine: 239 mm
Length with stretched boom: max. 1050 mm
Height with stretched boom: max. 770 mm
Digging depth with standard bucket: 430mm
Tipping height: 500 mm
Simulated Smoking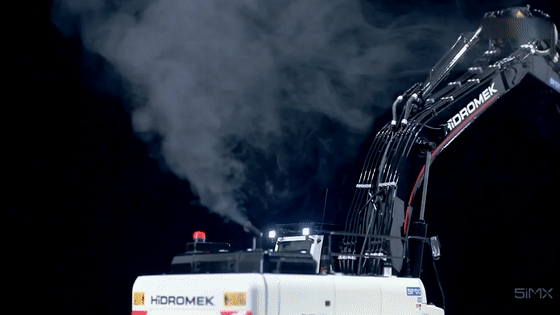 360 Degree Turn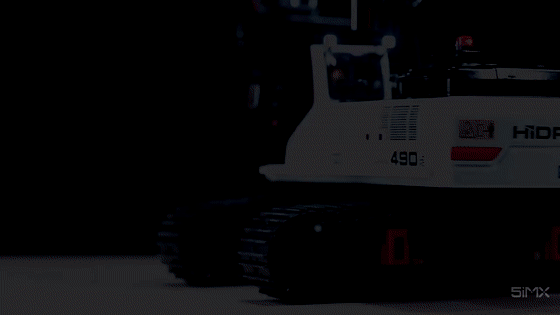 BUY 1 GET 3 (Head) FREE
Substructure:
Undercarriage 3mm steel, Laser cut and CNC turned and milled.

Undercarriage components, aluminum, steel, CNC turned and milled.

Double ball bearing chain tensioner made of heat treated steel and aluminum self-tightening & manuel

Chains: double grousers chain links made of zinc casting in perfect detail

Swing ring; 6 pieces, heat treated steel, zero clearance, high precision, 80 screw, 100% original
Superstructure:
Swivel drive; axial piston hydromotor, 1/20rpm, heat treated steel gear

15 mm aluminum block CNC turned and milled.

Installation floor thickness 5mm

Superstructure body; steel, aluminum, stainless steel, brass

Superstructure body; 4 doors that can be opened.

Laser cutting, 100% scaled, special door hinges, cast railings, precision and high quality hand work.

Rear weight; CNC turned and milled from aluminum block

Driving cabin; CNC turned and milled from aluminum block and open door, detailed 100% scaled.

Driving cabin; multifunctional digital display, on&off switch

Boom; steel and brass, Laser cut, CNC turned and milled, hard solder.

Arm; steel and brass, Laser cut, CNC turned and milled, hard solder.

Mechanical quick hitch standard

Bucket is steel with casted bucket teeth
Drive System:
Drive system axial piston hydromotor.

The hydromotor is consisting of 6 mm piston of 11 pieces

Planetary gear max speed 20rpm
Hydraulic System:
550watt outrunner direct brussles motor

Working pressure ca. 30 - 35 bar

Pump : aluminum and hard steel CNC turned and milled.

Pump; high precision, special design, maximum silence, 40 bar

Pump; with transition metal pipe to valve block

Pump; integrated pressure relief valve

Pump; 1.3 liter per minute

Hydraulic valves made of 7075 Aluminum

Completely removable hydraulic cylinder with hard-chromed piston rods

Piston rods 6 mm in diameter

High pressure resistant, industrial type polyurethane felt

The oil tank made from brass, anti-foaming design, level indicator, 250 cc

Active cooling system radiator

The oil raditor is CNC turned and milled from aluminum block

Hydraulic oil temperature always remains constant
Electrics / Electronics:
Operating voltage 11.1V - 12V / 4500mAh NiMH battery or Lipo battery 3S 4000mAh – 3S 7000mAh

Lighting with super bright SMD LEDs in series: 2x arm, 2x on the upper carriage front, 2x on the cabin

Specially designed board with BEC 5A

Oled display screen, multifunctional ( pressure, voltage, ampere, light control, logo)

60A ESC