Anniversary Sale $19.9 for the first 100 customers!
Discount code only for 1 PCS or 2 PCS!
Simulate the car cockpit
Low seated position
High-strength materials
A somatosensory car game
Ratio to real car is 1:1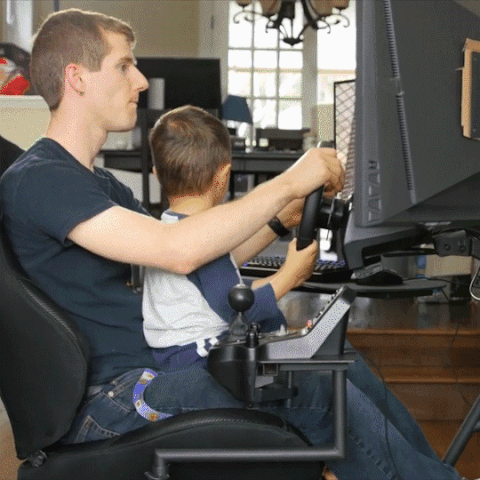 It's built for racing enthusiasts.
Wake up the dream of racing, simulate the car cockpit.
Low seated position, fully referenced to the design of the racing car.
Professional racing car barrel-shaped seats that provide a strong sense of package.
High-strength materials to ensure load-bearing and stability.
Racing Cockpit, a somatosensory car game, made of aluminum alloy, sturdy and durable;
USB inset, strong compatibility, can be used for all racing games, suitable pedal pressure, steering wheel can automatically return.
You can fell vibration and other feedback when you are racing.
Ratio to real car is 1:1, you can extremely experience the fun of driving.
Product Display: