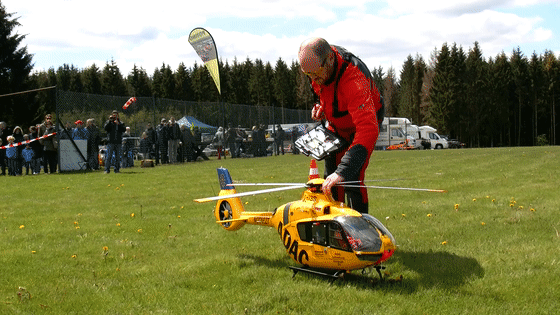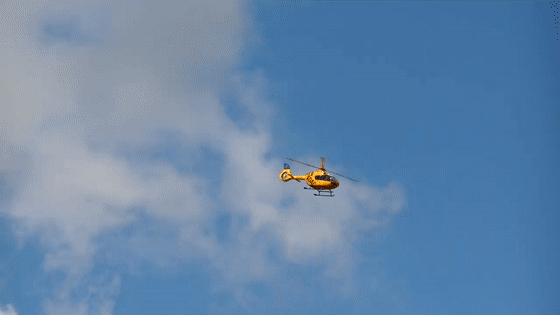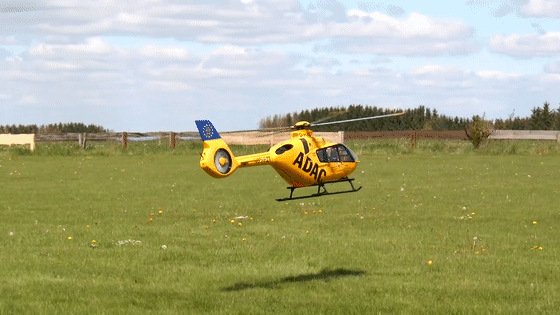 The Eurocopter EC135 is a twin-engine civil light utility helicopter produced by Airbus Helicopters (formerly known as Eurocopter). It is mainly used for health, education, maintenance and support (HEMS), military and flight work in densely populated areas.

This Roban model EC 135 T2 ADAC is a scale version of the EC 135 T2 produced and delivered to German operator (Allgemeiner Deutscher Automobil-Club e.v.) ADAC, the General German Automobile Club.
The kit comes with detailed cockpit with dashboard, joysticks, rudder pedals, aerials, windshield wipers and more. The fuselage stands out with refined craftsmanship, excellent surface details and precise scaled-down design.


Features
- EC 135, 1/6 scale
- 9 blade 15k RPM (Revolution Per Minute) fenestron (tail rotor) unit
- low tail servo force yet high authority design
- Four blade full CNC main rotor head design, carbon fiber main and tail rotor blades, carbon fiber main frame.
- Two staged 3GT belt gearing system, hardened steel tail bevel gears for torque tube tail drive
- Carefully pre-painted details & decal set
- Front to back seating
- Scale antenna/wire cutter part set included
- Fully illuminated cockpit
- Fully working sliding / swinging doors preinstalled
- LED position light kit with controller included
Specification
Body length: 1760mm
Length incl. rotors: 1960mm
Width: 360mm
Height: 570mm

Main rotor diameter: 1660mm
Main blade length: 750mm
Fenestron (tail rotor) diameter: 160mm
Tail blade length: 70mm
Main shaft diameter: 12mm
Tail shaft diameter: 5mm
Spindle diameter: 8mm
Main blade count: 4
Tail blade count: 9
Drive gear ratio: 1:13.8:4.7
Flight time: 8 minutes
Take-off weight: 8 kg

Motor:* 1x 750MX 450KV brushless outrunner, 12S capable
Speed controller:* 1x 120A brushless, 12S capable
Servo:* 3x metal gear cyclic, 1x metal gear tail servo
Battery:* 44.4V 5000mAh 35C
Flight Stabilization:* 3 axis flybarless gyro
Radio Control:* min. 6 channel with pitch and throttle curves

*Exluded